Window Installation Fort Lauderdale Fl
Limited Time Offer: Buy 1 Window, Get 1 Window at 50% OFF.
At Windows of Fort Lauderdale, our roots run deep within the community. As a locally operated business, we've dedicated ourselves to serving our neighbors with unwavering commitment and pride. Over the years, our reputation in the window installation industry has soared thanks to our blend of homegrown values and professional expertise.
We understand that quality matters to our clients. That's why every product we offer is handpicked to ensure durability, beauty, and function. When you choose us, you're not just getting exceptional windows; you're partnering with a team that brings experience, expertise, and genuine care for your home into every installation. Your trust in us makes all the difference, and we aim to uphold it.
From the heart of downtown to the quiet suburban areas, our reach spans all of Fort Lauderdale, FL. We're proud to serve our local community, ensuring every home and business has access to top-notch window installation services. No corner is too far for our dedicated team.
Wilton Manors, FL

Oakland Park, FL

North Andrews Gardens, FL

Dania Beach, FL

Lauderhill, FL

Lauderdale Lakes, FL

Plantation, FL

Hollywood, FL

Davie, FL

Pompano Beach, FL

Sunrise, FL

North Lauderdale, FL

Coconut Creek, FL

Cooper City, FL

Margate, FL
Our Comprehensive Window Solutions for Fort Lauderdale Fl
Every building is unique, and so are its window needs. We offer a broad spectrum of window solutions tailored to Fort Lauderdale's diverse architectural landscape. From homes to businesses, our expertise ensures the perfect fit every time.
Double-hung windows have two sections that can move up or down. They offer versatility in ventilation and are a classic choice for many homes in Fort Lauderdale. Our installation ensures easy operation and a tight seal, cutting down on energy bills.
Energy-efficient windows are designed to keep the heat out and cool air in, which is crucial for Fort Lauderdale's warm climate. They can substantially reduce energy costs. We ensure these windows are perfectly set, maximizing their energy-saving potential.
Picture windows are large, stationary panes that offer unobstructed views. They illuminate homes with natural light, turning ordinary spaces into scenic viewpoints. We make sure these windows are securely fitted, offering residents breathtaking vistas of Fort Lauderdale's landscapes.
Slider windows glide horizontally, providing easy-to-operate ventilation options. They're sleek and space-saving. Our professional touch guarantees smooth operation and a lasting finish, ensuring Fort Lauderdale homeowners can enjoy the benefits for years.
Vinyl windows are durable, energy-efficient, and require minimal maintenance. They're a popular choice for homeowners wanting long-lasting beauty without constant upkeep. Our team ensures these windows are flawlessly installed, enhancing the home's appearance and performance.
In Fort Lauderdale, hurricane windows are essential. These windows withstand strong winds and flying debris, protecting homes during storms. We prioritize a secure fit, providing residents with peace of mind during hurricane season.
Impact windows are designed to resist shattering upon hard impacts. In unpredictable weather conditions, they provide an added layer of security. We make sure these windows are installed firmly, ensuring Fort Lauderdale homes are safeguarded against unforeseen events.
Top-Quality Windows: Every window we offer is chosen for its superior quality. Our windows don't just look good; they last longer and perform better, giving you the best value for your money.
Skilled Professionals: Our team isn't just good; they're the best in Fort Lauderdale. With years of experience under their belts, they have the know-how to ensure every installation is done right, ensuring your peace of mind.
Customer First Approach: For us, you're not just another job. We prioritize your needs, listen to your concerns, and aim to exceed expectations every single time. Add to this our commitment to prompt service and honest communication; you've got a partnership that truly cares.
Modern Solutions: In an ever-changing world, we stay updated. Whether it's the latest in window technology or new installation methods, we're always a step ahead, ensuring you get the most modern solutions available.
Trustworthy and Dependable: Trust isn't given; it's earned. And over the years, our reliability and consistent delivery have made us a trusted name in the Fort Lauderdale community. We promise to uphold this trust with every window we install.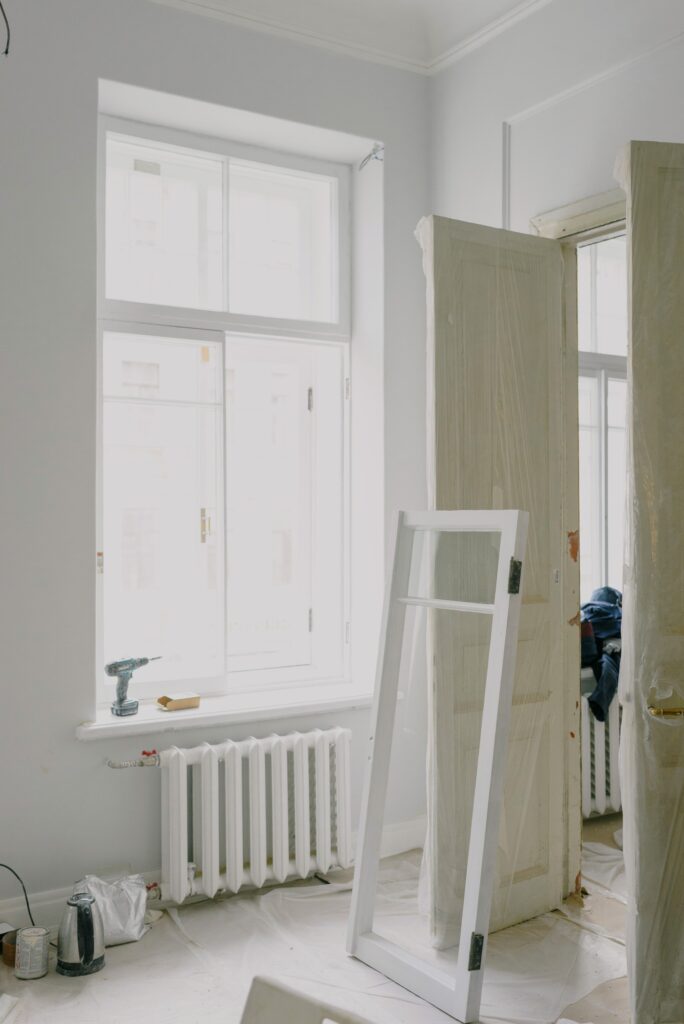 The Benefits Of Professional Window Installation
Windows are more than just panes of glass; they're crucial for safety, insulation, and aesthetics. When installed professionally, they enhance energy efficiency, boost property value, and give peace of mind. Dive in to discover how a proper window installation can make a difference.
Enhanced Energy Efficiency
In Fort Lauderdale's diverse climate, having energy-efficient windows is a game-changer. Proper window installation can reduce the burden on air conditioners, saving homeowners on monthly energy bills. Over time, the savings add up, making this a smart investment for any homeowner.
A home with professionally installed windows instantly stands out. Potential buyers recognize the value of quality window installation, often willing to pay a premium for it. It's more than just aesthetics; it's about the long-term benefits a home offers.
The beauty of a home or business can be dramatically elevated with the right windows. Our installations not only serve functional purposes but also enhance the visual appeal of the property. It's a transformation that neighbors and passersby will surely notice.
Superior Safety and Security
Windows play a pivotal role in home security. Professionally installed windows ensure tight seals, robust locks, and sturdy frames, which can deter potential break-ins. With our team at the helm, residents of Fort Lauderdale can feel safer in their homes.
Reduction in External Noise
City life can be loud. Quality window installation can act as a barrier to the bustling sounds of Fort Lauderdale, giving residents a quieter, more peaceful home environment. The difference is clear; the tranquility within a home is preserved.
Add Improved Indoor Air Quality Here
Poor window installation can lead to drafts and moisture build-up, which may contribute to mold growth. Our top-tier installations ensure a tight seal, promoting better air quality inside. Residents can breathe easier, knowing their home's air remains fresh and healthy.
Minimal Maintenance Required
When windows are correctly installed, they often require less maintenance. This means fewer leaks, drafts, or malfunctions for Fort Lauderdale residents to worry about. The ease of cleaning and the longevity of professionally installed windows translate to more free time and fewer headaches for homeowners.
Protection from Weather Elements
Fort Lauderdale's weather can be unpredictable. Our expert window installation protects homes from strong winds, rain, and harmful UV rays. This protection ensures interiors remain comfortable and possessions are safe from potential damage.
Frequently Asked Questions
We understand that window installation can come with many questions. From the basics to the intricate details, we've compiled answers to the most common queries we encounter. Let's clear those doubts and help you make informed decisions.
Hearing from our customers is always a joy. Their stories shed light on our dedication and the real-world impact of our services. Dive into reviews from Fort Lauderdale locals who've experienced our work firsthand and understand our commitment to excellence.
Maggie P. | Fort Lauderdale FL
I recently had Windows of Fort Lauderdale install bay windows in my living room. The transformation is breathtaking. The team was punctual, and their work was clean and precise. Now, I get to enjoy more sunlight and a panoramic view of my garden. Highly recommended!
Jared L. | Fort Lauderdale FL
Our home needed new energy-efficient windows, and the team at Windows of Fort Lauderdale came through. Our rooms stay cooler, and our energy bills have noticeably decreased. The crew was professional and made sure every window fit perfectly. A job well done!
Diane T. | Fort Lauderdale FL
We decided to go with Windows of Fort Lauderdale for slider windows in our office building. The amount of natural light and ease of use has boosted our workspace's ambiance. The installation team was swift, causing minimal disruption to our operations. It's an investment we're truly satisfied with.
Marcus V. | Fort Lauderdale FL
Running a store with large display needs means having the right picture windows. Windows of Fort Lauderdale installed ours, and the results are phenomenal. The team's expertise is evident in the seamless installation, and the clarity of these windows showcases our products brilliantly. Kudos to the team!
Ready to transform your space with stunning, high-quality windows? Windows of Fort Lauderdale offers unparalleled expertise and a selection of windows that cater to every need and aesthetic. Join the countless satisfied homeowners and businesses that have entrusted us with their window installation needs. 
Contact us now for a free quote, and let's discuss the best window solutions tailored just for you.